Artistic Faux Finishing
The French word, faux means "false" and faux finishing refers to one of the various decorative painting techniques. A faux finisher's job is to replicate different materials such as marble or wood using paint. The skills of the painter matter a lot in achieving the desired effect. Of course, the painting materials must be of superior quality for the best results.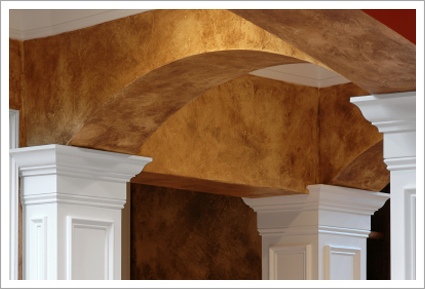 Every Painter's Preferred Choice
When it comes to ordering faux finishes, Memorial Paint & Decorating in Houston, TX is the first choice for every painter in the area. You'll be amazed at the varieties and choices that we offer.
Learn More
Do not hesitate to
call us if you need more information about our products and services.